---
The MISTAL is a family business run at Yorkgate Farm alongside the Chilli Barn wedding venue. The family has a long association with the Chevin and Otley dating back to the late 1800s.
---
The MISTAL building originally stood in a sandstone quarry on Otley Chevin, before it became part of Yorkgate Farm which was built around 1840 with the barn designed as a 'bank barn' and set into the quarry. The Hird family moved to the farm house in 1870 and ran a dairy farm. The farm house is now being renovated and brought back to life again as a family home.
The name Mistal is the old word for a cowshed, which is what the building was used as until the late 1970s. The barn was also used for agricultural purposes. If you look around the cafe you'll find gems from the family archive such as Regulations for Dairies, Cowsheds and Milk-shops in the Urban District of Otley (1908).
RAMBLERS TEA ROOM
In 1990 Jean to renovate the building and bring it back to life again, opening The Ramblers Tearooms. A then undiscovered gem on the picturesque Otley Chevin, it became well known for Jean's lovely home bakes, scones and famous carrot and coriander soup!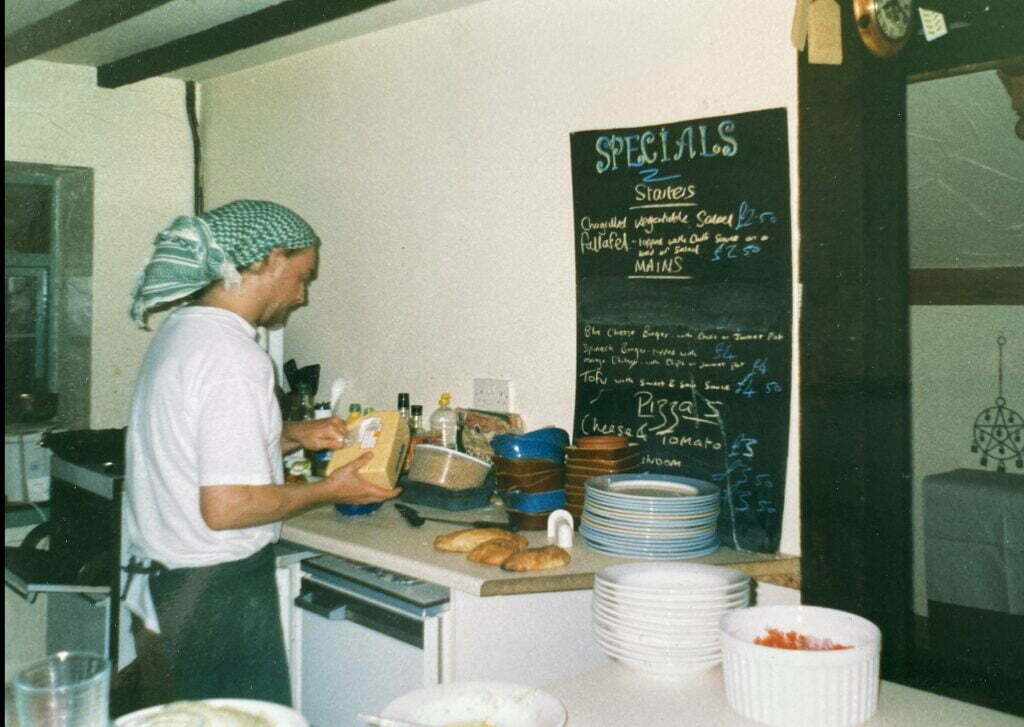 THE CHEERFUL CHILLI
Jean's son Dave opened the Cheerful Chilli in 1999. At first running from a tiny kitchen in what is now the counter area of the Mistal, Dave served up delicious handmade vegetarian food to only a few tables by candle light in a time when vegetarian food wasn't really a thing! Falafels, vegetable chilli, enchiladas and handmade pizzas quickly became house favourites and The Cheerful Chilli became an Otley institution. David then further renovated and expanded into the building allowing more space for people to enjoy the place.
THE CHILLI BARN
In 2014, Jeans daughter Anne and son in law Richard decided to bring the empty barn opposite the Mistal into life with the idea of converting it into a wedding venue. This is Chilli Barn, our sister business! The barn was derelict at first but still full of charm and history and once renovated was the perfect place to hold people's special days. It was originally a threshing barn used to store hay, with cow stalls on the ground level (now the Chilli Barn event kitchen)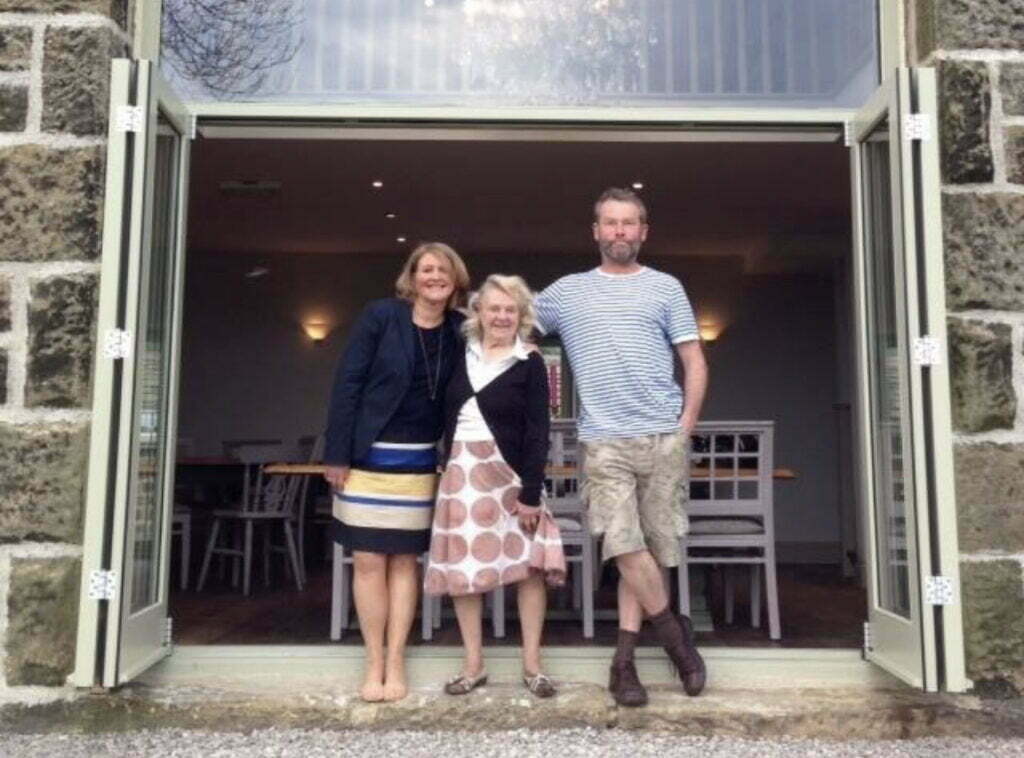 MISTAL KITCHEN
In 2021 the building once again opened its doors nearly 200 years later as the Mistal Kitchen cafe as Dave retired. The Mistal is now run by the Chilli Barn team led by Richard, with son Oli as head chef. We have built on and developed the foundation of real handmade vegetarian food. We have a large team that believe in good customer service and bringing you the best food possible.
We have many more plans ahead for the future so stay tuned!